Teaching Materials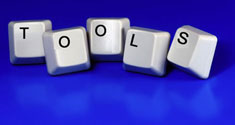 For me teaching is perhaps the most rewarding part of my career. As a deeply passionate teacher, I invest a great deal of time and energy in my students and developing my course tools. I would like to share with you some of my Syllabi, Lesson Plans, Assessment tools and an assortment of other Teaching Materials from each of the three universities that I have taught at. Click on the university name to see the classes that I taught at a particular school, or just scroll down to see material from each of the different classes. All of the documents are available to download as a PDF.
---
Concord University Courses
---
---
---
---
SOC 220: Sociology of Gender

This seminar course encourages students to critically question the nature of gender and implications it has on our everyday lives. I take a diverse approach by engaging issues of gender globally and including the perspectives of women, men, gays, lesbians, and transgender people, in order to get a more robust perspective of gender.

Syllabus
SOC 220: Sociology of Gender

PowerPoint Lecture
Gender and Sexuality

Small Group Discussion
Small Group Discussion Questions

Exam
Take Home Essay Exam
---
---
---
---
SOC 350: Digital Culture and Social Behavior

Students critically engage with the contemporary social practices of digital culture and technology use. They discuss, read and analyze sociology of technology by examining social media, gaming, texting, smartphones and related technologies. As the capstone project for the class, student essays were collected, edited and combined into an eBook. I then made the eBook available for download at Amazon, Apple's iBooks Store, Barnes & Noble and other outlets.

Syllabus
SOC 350: Digital Culture Social Behavior

PowerPoint Lecture
Weak Ties and Virtual Communities

eBook Project
Plug-in & Live: Voices from Digital Natives

Response Paper
Google Project
---
---
SOC 398: Qualitative Research Methods

This course provides an introduction to qualitative research methods. Students select a community based research project from several options provided, and then present a proposal, obtain IRB approval, conduct a pilot study, and then present their findings. Course readings cover the basic procedures of participant observation and intensive interviewing, the concepts underlying qualitative analysis, and the theoretical, ethical, and practical issues that arise in the conduct of qualitative research.

Syllabus
SOC 398: Qualitative Research Methods

Small Group Discussion
What is the Ethical thing to do?

PowerPoint Lecture
Introduction to Qualitative Methods

Assignment
Research Findings Paper Instructions
---
SOC 406: Sociological Theory

The course introduces and examines the foundational ideas, perspectives and texts of sociological theory. I begin by examining the work of classical theorists Marx, Weber and Durkheim along with the work of DuBois and Perkins Gillman. Students are then introduced to mid-century thinkers such as Parsons, Mead and Mills. The second half of the course focuses on the work of contemporary theorist as the students explore post-modernism, feminist theory, critical race theory and queer theory.

Syllabus
SOC 406: Sociological Theory

PowerPoint Lecture
Queer Theory: Beyond the Binary

PowerPoint Lecture
Mills: The Sociological Imagination

Exam
Take Home Essay Exam
---
Syracuse University Courses
---
---
---
---
SOC 281: Sociology of the Family

In this course we examine how the concept of family has varied and changed over time. During the semester, students explore questions of race, ethnicity, class, gender, and sexuality as they intersect with family life, identity, and public policy. Teaching this core course, gives me the opportunity to challenge and educate within the framework of a social institution that most students think they understand well.

Syllabus
SOC 281: Sociology of the Family

Classroom Activity
Living on Welfare

Classroom Materials
Class Generated Reading/
Study Guide
---
---
---
University of Cincinnati Courses
---
---
Additional Teaching Experience
---
Online Instructor, Empire State College
HDV 283304: Family and Society, Spring 2010 - Fall 2013 (10 Sections).
SOC 282124: Exploring Society, Spring 2010 - Fall 2013 (10 Sections).
I designed the Exploring Society master course, the introductory Sociology course for Empire State College's Distance Learning Program. I selected textbooks, wrote all lectures and supplementary materials, and created assignments and assessment tools. Empire State College runs several sections of the course each term.
Teaching Assistant, Syracuse University
SOC 101: Introduction to Sociology, Dr. Lorraine Herbst, Fall 2008.
SOC 281: Sociology of the Family, Dr. Margaret Usdansky, Spring 2007, Fall 2006.
SOC 319: Qualitative Research Methods, Dr. Marjorie DeVault, Fall 2007.
Teaching Assistant, University of Cincinnati
ENGL 262: American Childhoods in Literature, Dr. Michelle Gibson, Spring 2006.
WMST 241: Introduction to Women's Studies, Dr. Anne Sisson Runyan, Fall 2004.
astandle@gettysburg.edu • Gettysburg College • (717) 337-6194