Research Experience
Research Specializations
Digital Sociology and Online Behavior
Qualitative Research Methods
Family and Childhood
Sociological Theory
Gender and Sexuality
Social Inequality and Stratification (RCG)

As a scholar, I examine the intersections of techno-mediated communication technologies, social inequality and interpersonal relationships. I am particularly interested in how social media, text messaging, and other technologies are changing normative practices. As a qualitative researcher, I utilize in-depth interviewing and digital ethnography to gather data and develop theories that consider the relationship between digital media, behavior and cultural norms in this cutting-edge field of study.
Current Research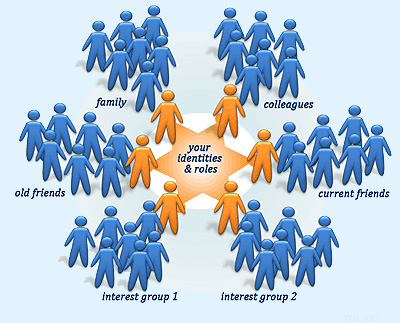 My current scholarship examines the intersections of family, inequality, and digital media amongst millennials and post-millennials. These cohorts represent the first generations to have grown up within the information revolution, for whom computers, cell phones and the internet are so familiar that they are unremarkable. I am particularly interested in how the integration of communication technologies has shaped interpersonal and family relationships of these "digital natives." In a multi-site ethnographic study, I am investigating the impact social media, text messaging and other technologies have on the cultural norms of undergraduate college students from a historically marginalized rural population and those from a privileged urban background. My theoretical framework examines the role these technologies play in the conceptualization of presence, absence, connection and disconnection. With an emphasis on diversity, participants are selectively sampled from a cross-section of race, class, gender, sexuality, major, and year in school. The project utilizes in-depth interviewing and online ethnography to identify expectations, attitudes, self-reported practices and perceptions regarding technology use among the participants.
I seek to answer three principle research questions:
How might intersectional identities of privilege and marginalization shape the expectations and attitudes of undergraduate college students toward the use of interpersonal communication technologies within peer and family networks?
How does social location within hierarchical social systems impact the accessibility and normalization of interpersonal communication technologies among participants?
How might the identity dependent normalization of interpersonal communication technologies and social surveillance shape attitudes toward intimacy and privacy?
The preliminary data indicates similarity in attitudes regarding the expectation and normalization of technologically supported relationships across diverse economic, cultural and geographic regions, but also indicates significant variations in how such relationships are experienced. I have found that participants from both groups rely on the technologies to support weak tie social networks, but primary use them to enhance close relationships and family connections. This has led to expectations of hyper-connection and new definitions of intimacy and privacy among the participants, fundamentally altering how they understand and experience interpersonal and family relationships. The data collection phase is nearing completion, and analysis is ongoing.
Secondary Research Projects
Significant research has been done on first generation college students, chronicling the challenges they face. However the research largely ends at the completion of an undergraduate degree. Very little research addresses the challenges these burgeoning academics face as they continue on to graduate school and even less information about the ones that remain in the academy as first generation college faculty members. As a first generation academic myself, I am working to address this research gap by producing an edited volume titled, On the Borders of the Academy: Challenges and Strategies for First Generation Graduate Students and Faculty. Serving as the books editor, I have brought together work surrounding the unique challenges faced these individuals within and across lines of race, class, gender and disciplinary specialty. Particular attention is given to strategies that may be successfully employed by first generation and working class graduate students. I have brought together both original and theoretical research from academics across the country. Topics covered include: academic preparedness, professionalization, economics, social capital, family relationships, and mentoring strategies. The book was released by the Syracuse University Graduate Press fall 2018 and is available for sale wherever fine books are sold.
Ongoing Research Agenda
The emergence of online activist groups and social justice organizations in recent years demonstrates the importance of techno-mediated communication technologies in contemporary social movements. Organizations such as moveon.org and NARAL have relied heavily on online activism and petitions, while Black Lives Matter, Tea Party, and Occupy Wall Street have used the internet as a tool for information distribution, offline organizing and the creation of a social identity. Yet, criticism of the role of technology in activism has also emerged, calling into question the commitment of social movement members who primarily engage online. Understanding the ways in which social movement members view their own participation will contribute to ongoing scholarship in the emerging field of online social movement research.
I seek to answer three principle research questions:
How have technological developments shaped individual perceptions of their associations with activist organizations?
What role has increasing distribution of information online had on such self-perceptions?
What patterns have emerged regarding conceptions of the effectiveness of technologically mediated activism among participants?
With no shortage of activists on college campuses, I will begin my initial data collection there. Working with student research assistants, I will employ in-depth interviewing and online field observation techniques for this project. The research will expand to include online participant observation and survey data. Additional information will be collected from community activist organizations. I intend to involve student researchers heavily in this project. This allows for the ability to increase the scope of data collection in time intensive qualitative research. Additionally, student participation in projects like this provides them with important skills, rewarding educational experiences, and being part of knowledge production.
Prior Research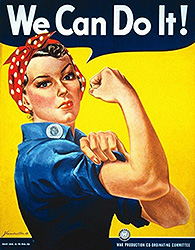 Using content analysis techniques, my early research examined how the U.S. government employed the mass media during WWII to shape attitudes around gender and labor. In the article, "Shifting Spheres: Gender, Labor and the Construction of National Identity," published in the Minerva Journal of Women and War, I argue that WWII wartime propaganda posters helped expand the definition of "home" to include the national "home front," thus maintaining an ideological separation from the public sphere of international and military action. This conceptual transformation allowed the participation of women in the labor market while supporting the ideological location of women within the homesphere, maintaining (and reinforcing) the hierarchical gendered separation of public and private domains.
As my research shifted to contemporary communication technologies, it became necessary to look at different methodological approaches to online ethnography. Collaborating with faculty at three other institutions, we coauthored the article, "Ethnographic Approaches to the Internet and Computer-Mediated Communication." The work, published in the Journal of Contemporary Ethnography, examines how the online environment requires adjustments in how ethnographers define the setting of their research, conduct participant observation and interviews, obtain access to settings and research subjects, and deal with the ethical dilemmas posed by the medium. The article remains one of the most widely cited articles on online ethnographic research.
My dissertation research considered the ways in which communication technologies such as social media and text messaging are used by undergraduate college students to establish, negotiate and maintain interpersonal relationships. Using in-depth interview and online participant observation, I explored the relationship between technological communication, social behavior, and social networks. My research finds that with the incorporation of devices such as smartphones into interpersonal relationships, combined with a discourse of rational labor practice that values speed, there is an increased expectation of frequency of contact. This has resulted in normalized social hyper-connection and new cultural definitions of intimacy and privacy for the students.
I have expanded on the concept of social hyper-connection in my article, "Technology and Making Meaning in College Relationships: Understanding Hyper-Connectivity." The lead article in a recent edition of the Qualitative Sociological Review explores how the use of communication technology has transformed social interactions and the sense of self by considering the role of presence and absence in relationships among college students. I explore how these individuals construct understandings of presence, absence, connection and disconnection within peer social groups and intimate relationships, indicating the emergence of a culture of social hyper-connection. The article suggests that technological developments have enabled forms of interaction that encourage frequent connection and the idealization of constant communication among participants. These findings further indicate that the normalization of social hyper-connection may have impacts on relationship practices and constructions of identity among participants.
astandle@gettysburg.edu • Gettysburg College • (717) 337-6194