About Me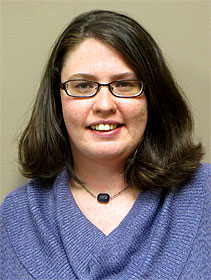 I am a tenure-track Assistant Professor of Sociology at Gettysburg College, having received my Ph.D. in 2012 from Syracuse University. I am a committed teacher-scholar who enjoys both my time in the classroom and engaging in innovative research.
My current scholarship examines the social and cultural implications of contemporary interpersonal communication technologies, with a specific interest in the role of socio-economic status, gender and geographic location.
In addition to research, I am extremely passionate about teaching and treasure my time in the classroom. In my Teaching Philosophy I discuss my committment to a diverse, rigorous and student centered classroom. My Teaching Materials are designed to support this philosophy. I am committed to principles of inclusion, social justice and active scholarship, inside and out of the classroom. Teaching is one of the most important, and in many ways, most challenging part of a faculty members work. It is a challenge that I enjoy a great deal!
I am at heart, a qualitative researcher who believes that giving voice to my research participants provides robust and valuable data about the social world. I was fortunate to attend Syracuse University and learn with some of the best qualitative researchers in the field. My dissertation work was conducted under the supervision of the postmodern theorist Dr. Jackie Orr and feminist scholar Dr. Marjory DeVault, and has made contributions not only to substantive theorizing in youth culture, technology studies, socialization and inequality, but also to the emerging field of online research methods. Through an examination of the intersections between society and technology, my current research focuses on socio-economic and demographic variations in technological cultural practices among college students and how these variations shape interpersonal relationships.
On a more personal note, my long time partner and spouse, Jason Ritter and I currently live in Gettysburg, PA after having spent 6 years in Syracuse, NY. Prior to our time in NY, we lived in Cincinnati, OH where I earned my M.A. in Women's and Gender Studies at the University of Cincinnati, and in Idaho where I was born.
astandle@gettysburg.edu • Gettysburg College • (717) 337-6194